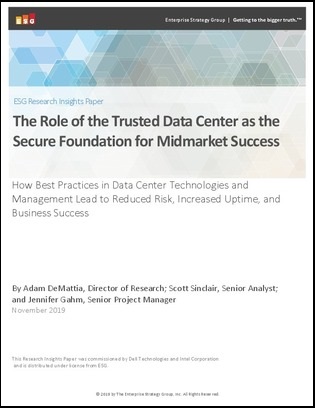 Today, midmarket firms face many of the same data center security risks as their enterprise counterparts, yet often have far fewer resources available to combat them.
Downtimes, data thefts, and regulatory non-compliance pose existential threats to all modern organizations. Accordingly, IT teams are tasked with ensuring that assets are secured and available at all times.
Download this ESG research paper to explore how adhering to best practices in the data center can quickly lead to reduce risks, increase uptimes, and ultimately empower business success.
Learn more about Dell Technologies solutions powered by Intel®.